They're not all that "rare." They are a tad hard to get, but they're out there easily.
Here is a rarity scale:
http://7.62x54r.net/MosinID/MosinRarity.htm
I'm a new guy here, but I have a soft spot in my head for MN's. Or shoulder, one--I have some carbines.
One extra cool thing about the carbines is the muzzle flash at sunset. It is not to be missed.
One not so cool thing is that they're lighter than the longer rifles and thereby deliver more felt recoil. This can be mitigated with a rubber recoil pad. Many exist. The one from tick bite supply that bolts on in place of the metal one works very well (see pic). In conjunction with a LimbSaver strap on pad, a shooter can enjoy a long day with no discomfort. Well, not all that much any how.
They shoulder really well.
Here is one of my builds. I made it on a cut m91 barreled receiver I got at a gun show for $10. It took some time and money to accumulate the rest of the parts.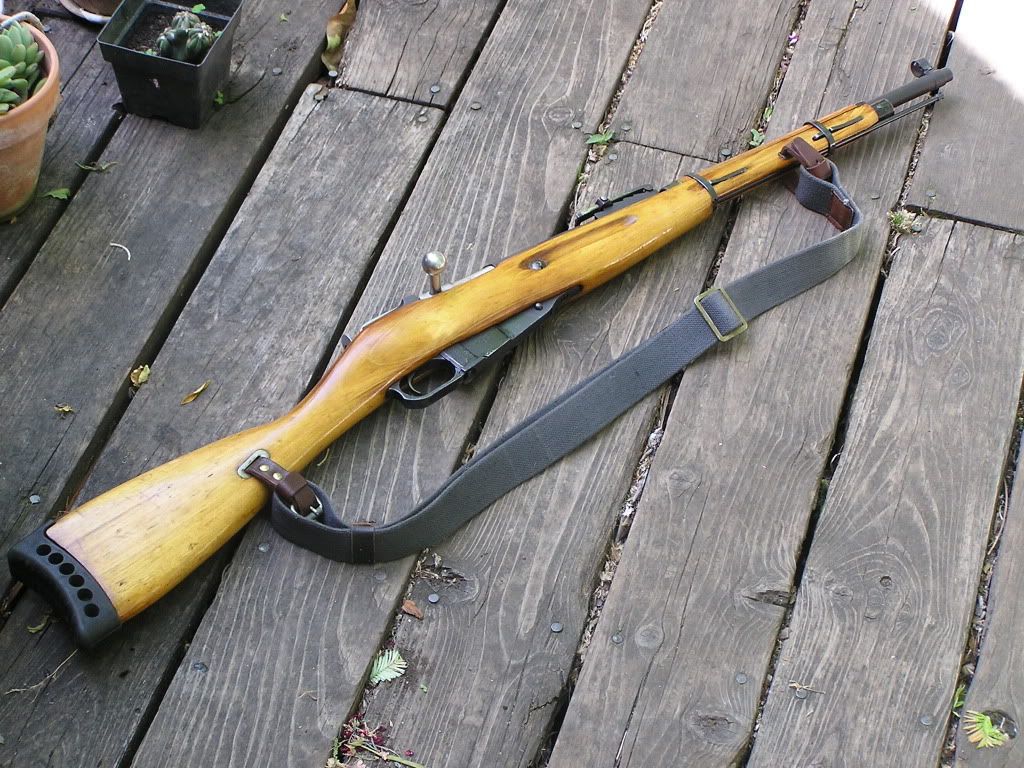 For those odd few who mess around with old and moldy bolt guns, here is the entire story of the build so no one thinks I have the most uber rare MN evah:
http://surplusrifleforum.com/viewtopic. ... ba#p600095
The barrel must've been cut back in the day when it was new. EVerything is uber sharp in there. It shoots very well.
CDFingers