After having shot a few of their great 1911s, I picked up a Rock Island Armory M5 12 gauge pump shotgun for general recreational shooting and for investigating things that go bump in the night. I already had a Mossberg Maverick 88 overseas (not worth the hassle of importing so I gave it to my Dad) and wanted another one since it has served me well for 15 years or so, then got to fondle the M5 at a local store.
RIA guns are made by Armscor in the Philippines (in case you don't know) but are pretty damn good quality and very solidly built. The exterior of the M5 is nicely finished (parkerized) and while there are quite a few tool marks inside, everything works smoothly - in fact it's THE smoothest action I've ever had the pleasure of using, so smooth that if you hold the muzzle up and press the slide release (hammer back, obviously), the action will slide open under gravity alone
Trigger has a short, clean break too.
Unlike the Maverick, the receiver, trigger housing, safety, etc. are all steel. The only plastic parts are the pump grip and the stock and they feel damn solid too. As a bonus the stock is of the Speed Feed type with room for 2 extra rounds.
The downsides (for some people) are the weight (being all steel) and the lack of model specific aftermarket parts. The weight doesn't bother me personally, it's not like I'll be carrying it around for days - and the only aftermarket parts I'm likely to put on are a flashlight (magazine tube is 1" in diameter so there are plenty of rails that fit) and a single point sling which can just loop around the stock behind the pistol grip. Mossberg pattern pistol grip and folding stocks can be easily modified to fit pretty well according to various YouTube vids but I like a full stock. The barrel shroud is stock, BTW.
You'll be spending an hour or two cleaning it if you get it new - it's covered in storage grease that's not quite Cosmoline but isn't far off either... Disassembly is mostly easy: Pin out, pull trigger housing, take out bolt carrier, shell elevator and bolt. That's enough for daily cleaning. For the barrel shroud, barrel/mag tube clamp and tube plug you need a screwdriver. The barrel and mag tube themselves aren't so easy to remove/change since they are screwed into the receiver.
There are different barrels available (28" with interchangeable chokes, 24" rifled I think) and a 7 round mag tube. I'll probably get the longer mag tube when I find someone that has it in stock.
For those that are scared of Evil Black Guns, there's a matte nickel plated version too.
Additional data is here:
https://us.armscor.com/products/m5-shotgun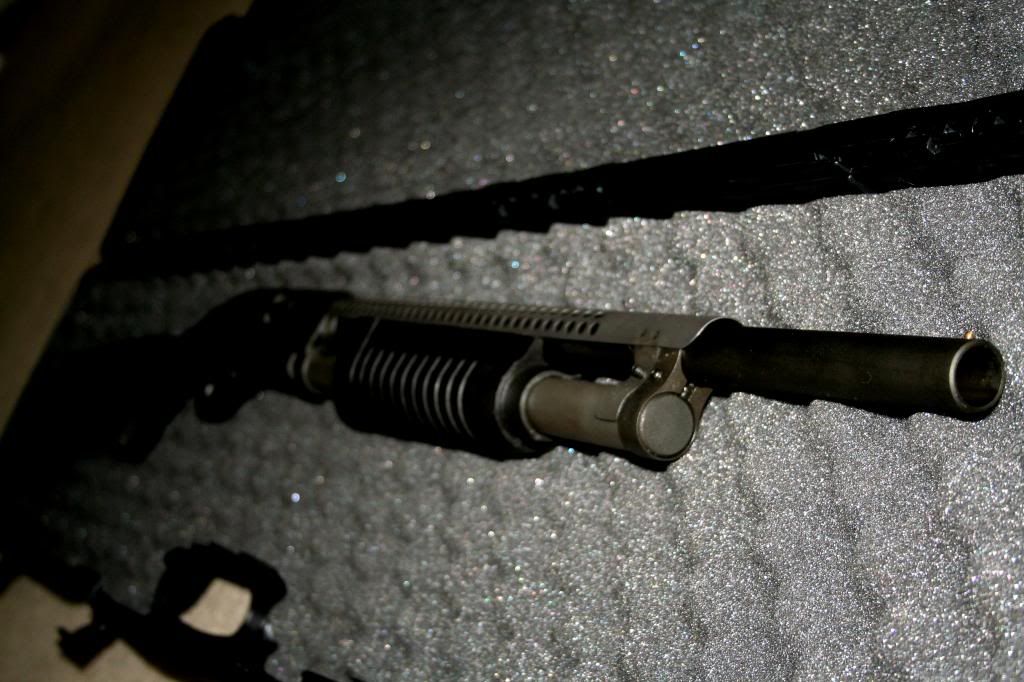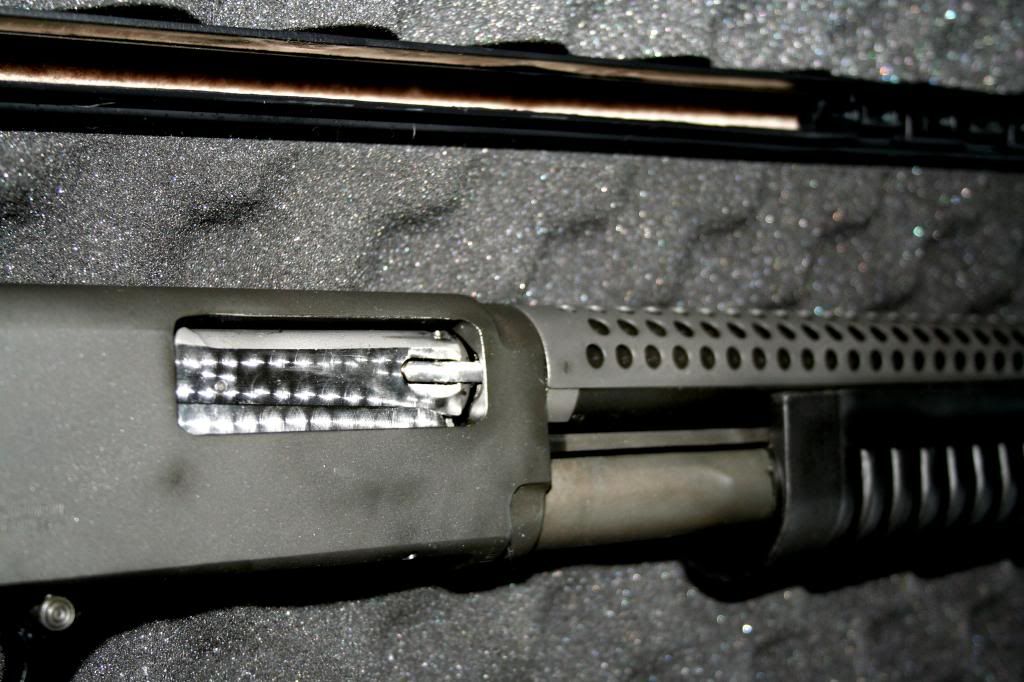 Now, my wife has shot plenty of handguns before (she has a CWP, carries a 9mm Walther PPS on a daily basis) but the most powerful long gun she had shot before was a .357 Magnum Marlin lever action - which doesn't exactly have much recoil. We went to the nearest indoor range with the M5 after I picked it up - which meant no easing into it with light birdshot target loads for her...
A dozen or so full powered 00 buck shells later she was getting a hang of it, though
The bruise is almost gone now and she loves shooting that gun
:biggrin
Almost forgot the price, only paid $235 incl. tax - and since it's sold via Davidson's it has a lifetime guarantee