I visited a gun show after a range trip. I went in with money. I came out with less money, but with this, a Hy-Score Target .22 pellet air pistol Model 700:
It appears to be missing a part. Where the part goes either is two spot welds that have come loose or two threaded holes that have been plugged.
This is the part is it missing: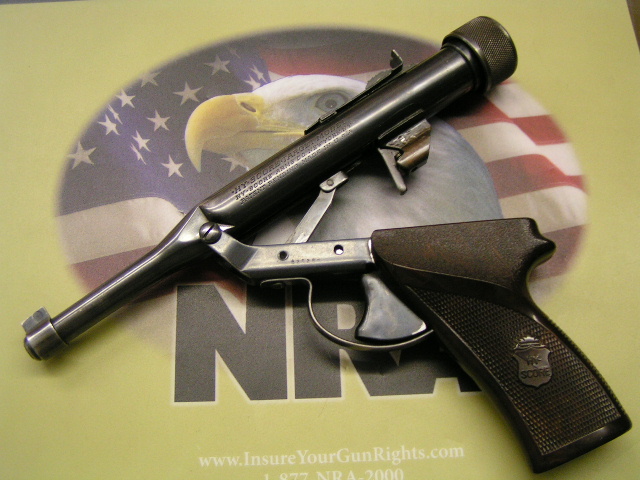 Here is another view:
When you load it, you twist this big ring to open the loading port, then you twist it the other way to close it.
My research shows that the barrel we see above is really a false barrel, as the real one is hidden inside and is a bit shorter. When I look down the loading port, I can see a rifled barrel that opens up about a half inch from the end. This happens inside the barrel we see from the outside.
I was hoping some LGC folks would know about air pistols and might know about how this part goes on and how a replacement can be found. It's also missing the little elevation roller for the rear sight, but that is small potatoes.
The price was right, so I went for it.
CDFingers