Since I've not seen any action on this from other people, I'm going to step forward and if I'm too forward, I'm assuming mark will slap me down.
So, this is what I've come up with. My normal AR company (Del Ton) does engraving and will do group buy discounts. The more people who want one, the less expensive they are per lower. Speaking of which, what you'd be receiving is a stripped lower, shipped to your FFL with the LGC logo on it.
Which LGC logo? Someone is working on a stylized version of the official musket man logo.
Cost should be between $120 and $150 shipped (possibly even lower, depending on how many people we have ordering one), sans transfer fees which are contingent on the dealer you go through.
PRICE UPDATE: if we ordered 20-25 it would be roughly $95-105 as long as the logo isn't complicated. This is just the cost of the part.
If you're interested, please reply here so I can get a tally. EDIT: I will keep a tally of everyone who's IN here.
Mark, if I overstepped, sorry.
So far, we have these lowers tallied:
Me: 2
judgepacker: 1
masonalannz: 1
AmirMortal: 1
LastResort: 1
Mark: 1
Paladin: 1
mvelimir: 2
amrev360: 1
stickman: 1
MetalSlugIV: 1
JayFromPA: 1
whitey: 1
Bumbazine 1
The closing deadline for this will be February 19th. This will give people time to save up the money for their LGC AR lower.
UPDATE 2.10.11: I emailed Del Ton with the logo and am awaiting instructions and final quote. I will keep this first post updated.
UPDATE 2.11.11: Del Ton responded with "we'll get back to you tomorrow. That's a clean logo."
UPDATE 2.14.11:

Ok, I just talked with Del-Ton. Here's how it works.

Call Del Ton. 910-645-2172 (extension zero for, hopefully, laura) EMPHASIS ON CALLING DEL TON

Tell them you want to order the LGC stripped lower and that "Kyle with the hyphenated last name" is your contact point. I've been speaking with Laura, so if you can get her, so much the better.

Place your order. The lowers are $95 + S&H. Get lower parts kits and other items from the Del Ton website.

You have to have your FFL on file with Del Ton. Your FFL needs to either fax them a signed, legible copy, or email them a signed legible copy.

Any questions?

Deadline is now the 19th.


UPDATE 2.18.11: You should be able to place the orders next week as well. This is the picture Laura sent me of the first lower: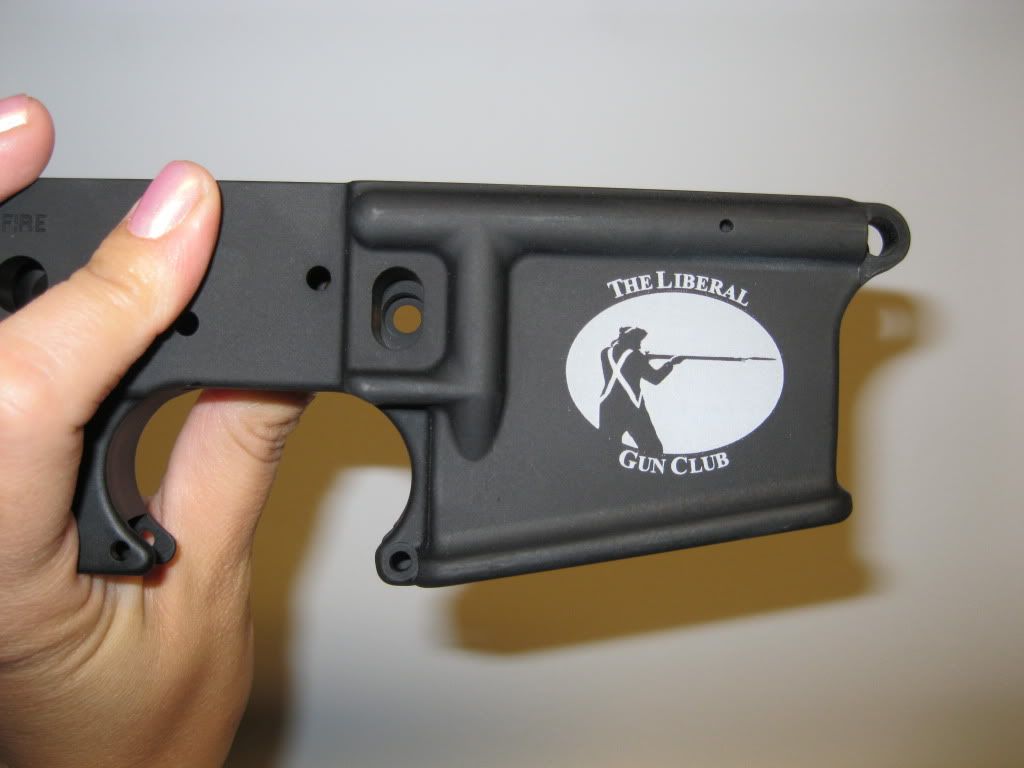 UPDATE 2.21.2011: Laura has generously offered to give us the rest of the month with this deal. Just mention the LGC and "Hyphen Kyle" when you place your order.